Mask Size 口罩尺寸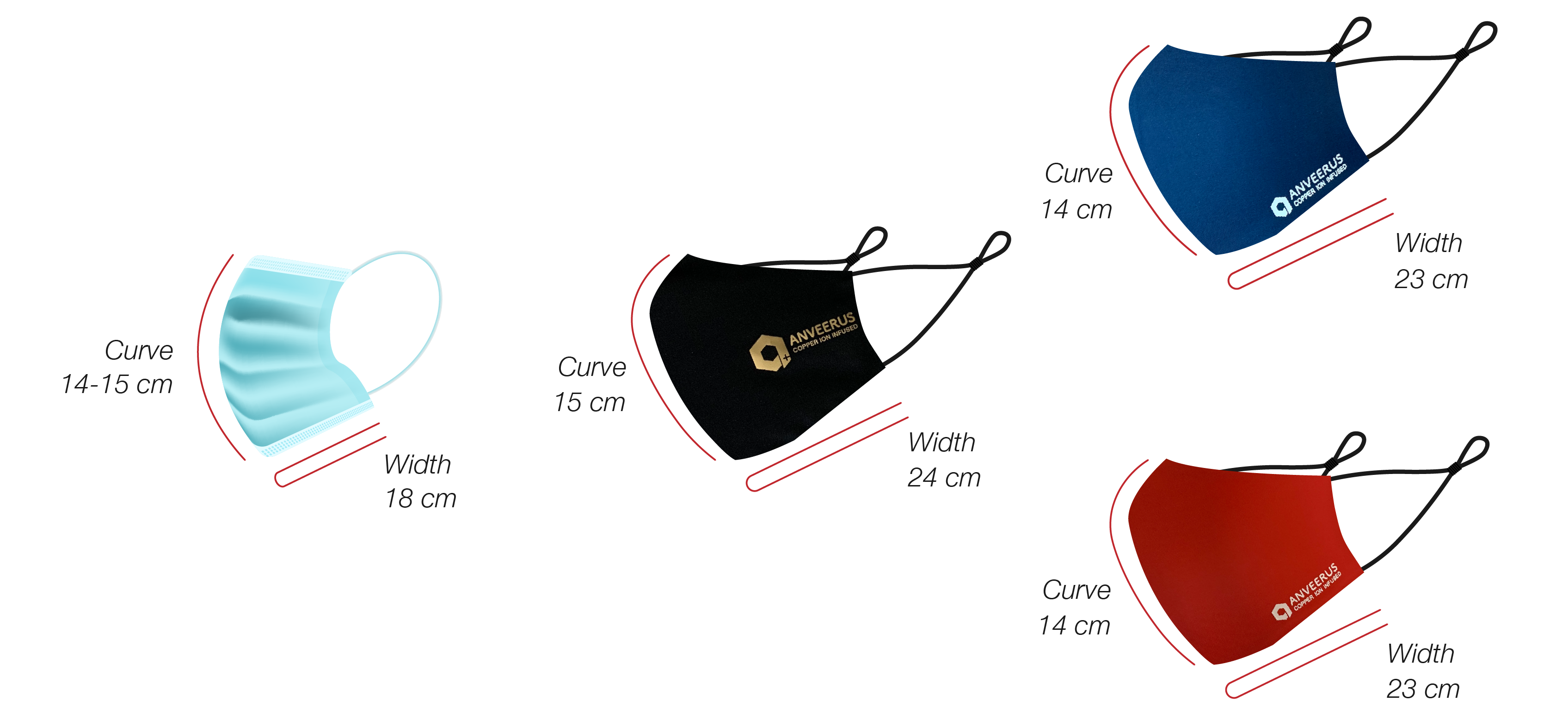 One Standard Size - Made of copper ion infused stretchable fabric with elastic ear loop strap and adjustable stopper beads, easy to adjust to fit all sizes of face. Suitable for adult and teenager.

The above is for illustration purposes with approximate measurements. The Copper Mask are hand-cut and sewn, please note that there may be slight differences between each piece, whilst maintaining the overall shape, fit and size.
Care Instructions 洗涤说明

We recommend washing the mask before first use
Handwash the mask gently after daily use with normal tap water and mild liquid soap. Rinse thoroughly and lightly press to remove water. Do not twist or wring the mask.
Hang the mask indoor to dry naturally. Avoid direct sunlight and avoid using the dryer. Do not iron the mask. Do not spray the mask with chemical-based sanitizer.
Store the mask safely and separately in recommended ANVEERUS Copper Mask Pouch to avoid any cross-contamination.
Note: Avoid machine wash. Do not use bleach, softeners and detergents with fluorescent agents. Do not soak the mask in hot water.